Are you interested in checking out fun museums?  You know those strange little museums that are tucked away from the typical tourist traps.    

Then you need to check out the Gopher Hole Museum in Torrington, AB.

It's quirky and a little disturbing.

And definitely the weirdest museum I have ever been to.  But sorta cute at the same time.

So what is the Gopher Hole Museum?
It's a tiny museum in almost as tiny of a town, about an hour north of Calgary, AB.  The museum is made up of 40 or so dioramas of taxidermied gophers dress up in fun little scenes.  And just in case you don't get what is going on in the diorama, they have pasted little funny speech bubbles to provide you with hilarious dialogue.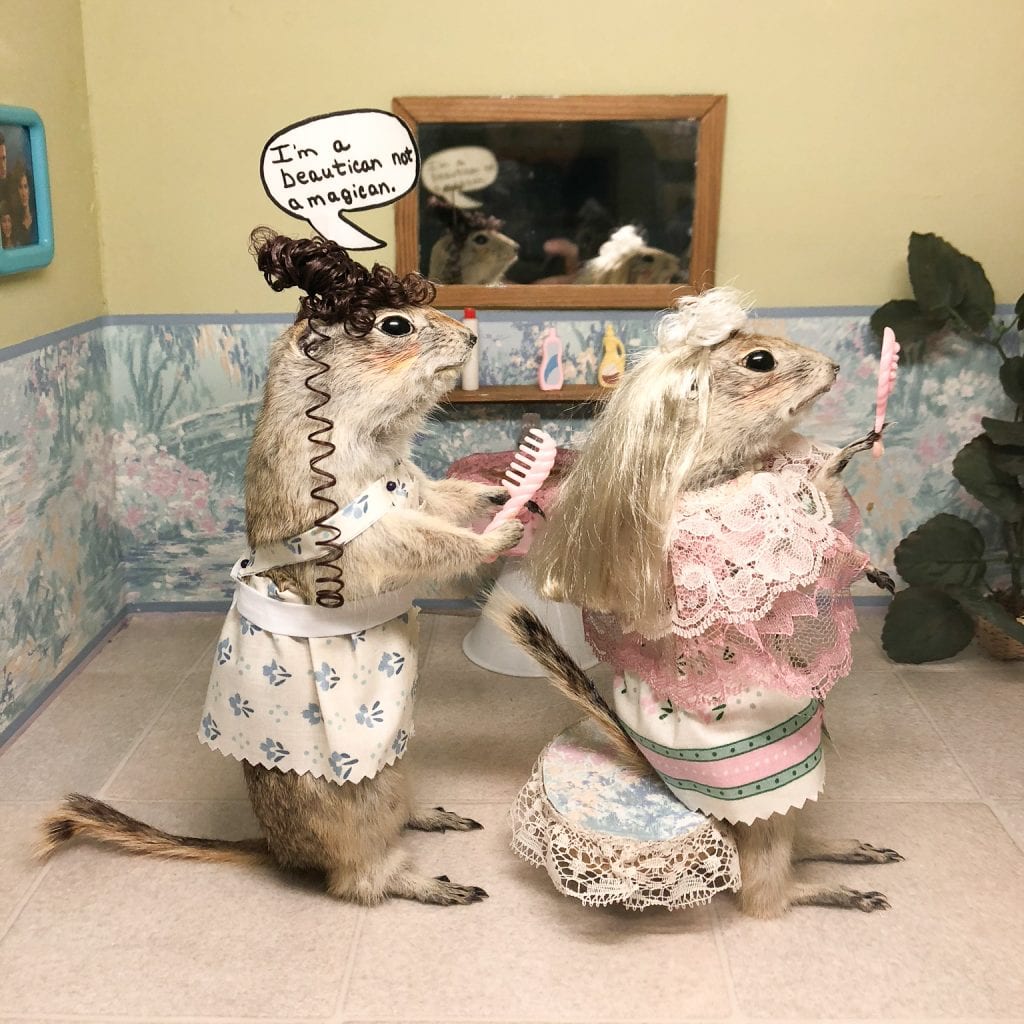 If this whole thing is too disturbing to you, don't worry you aren't the only one.  They have a binder of all the hate mail they receive. It's actually an interesting read.
Gopher Hole Museum Information
ADDRESS:  208 1 Street South  Torrington, Alberta, Canada
HOURS: Open daily between 10 AM until 5 PM
Only open between (June 1 to September 30th)
*Call to confirm before you go but these were the hours when we went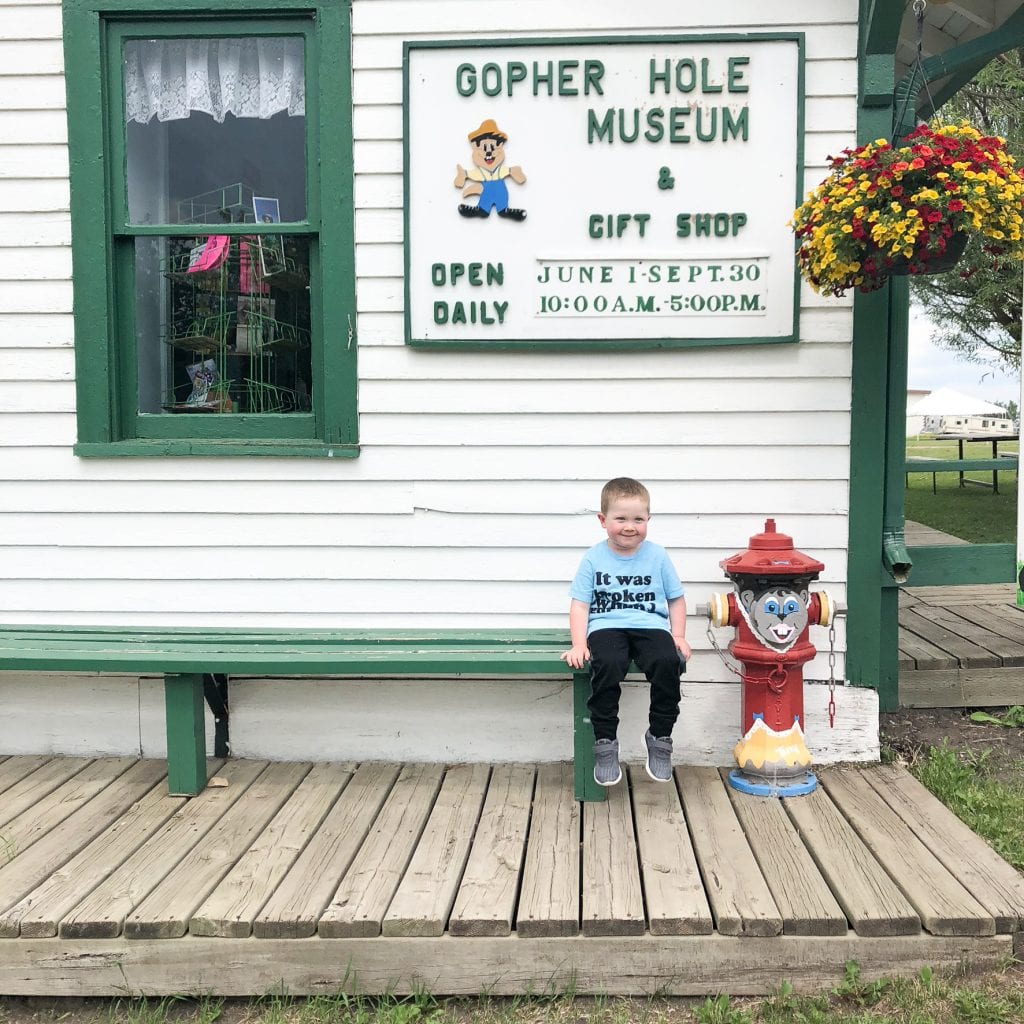 The whole museum will take you 15 mins to walk through. Other some fun painted fire hydrants, there's not much else to do around town.  However, if you head directly West on Hwy 27th you will run into Olds, AB. Where you need to check out Different Strokes Gallery. This place is chalked full of handmade locally made items and gorgeous art.

Different Strokes Gallery Information
WEBSITE:  Different Strokes Gallery
ADDRESS:  5010-50th ave  Olds, Alberta
HOURS: Check their Facebook page before you go
Other routes to the Gopher Hole Museum
If you are coming from Calgary, AB.  I recommend taking a bit of a longer route and stop in at the Beiseker Station Museum.  The kids loved exploring the trains that are beside the museum.   Also, don't forget to get your picture with "Squirt the Skunk" (located in at the campground)
Beiseker Station Museum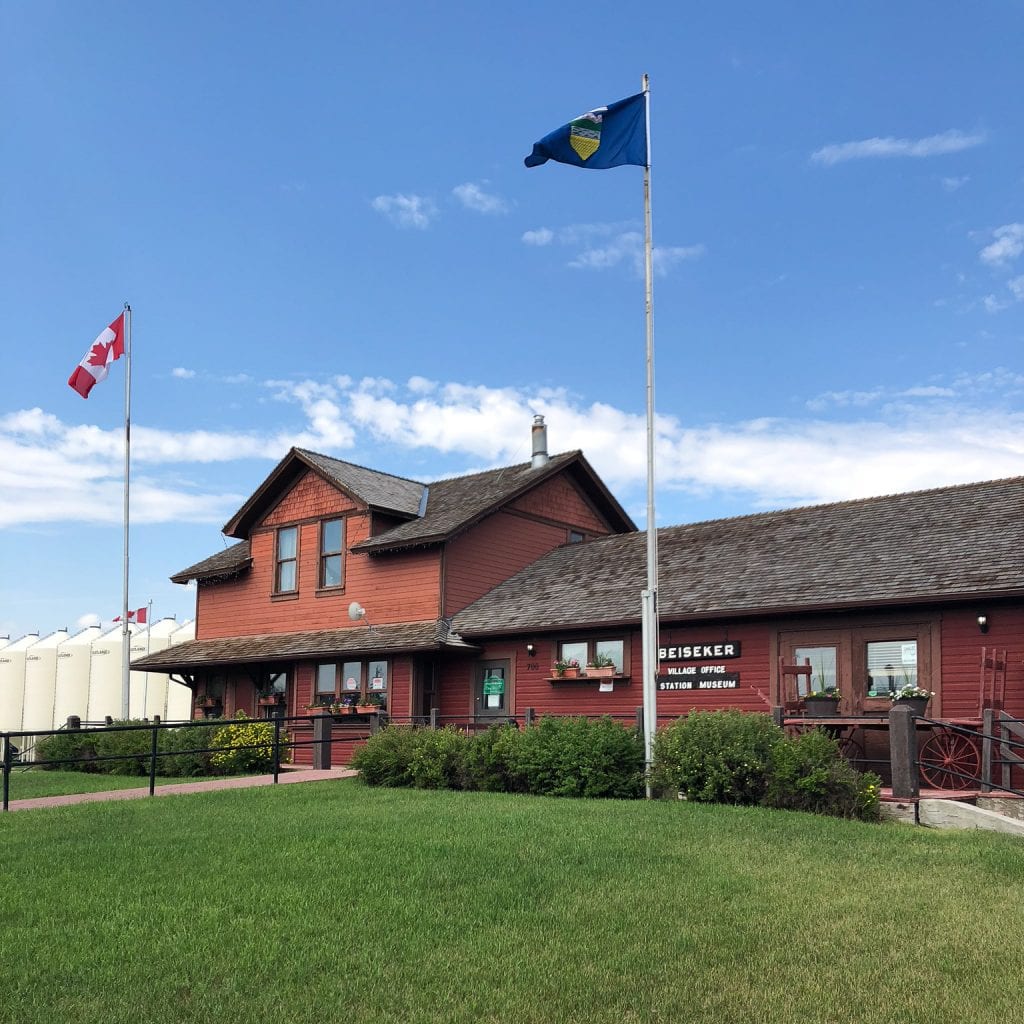 ADDRESS:  700 1 Ave Beiseker, Alberta
HOURS:  Monday – Thursday: 8:00 – 5:00 (closed 12:00 – 1:00 for lunch)
Friday: 8:00 – 12:00 *Not open on weekends but you can still explore the trains outside.
Admission is free or by donation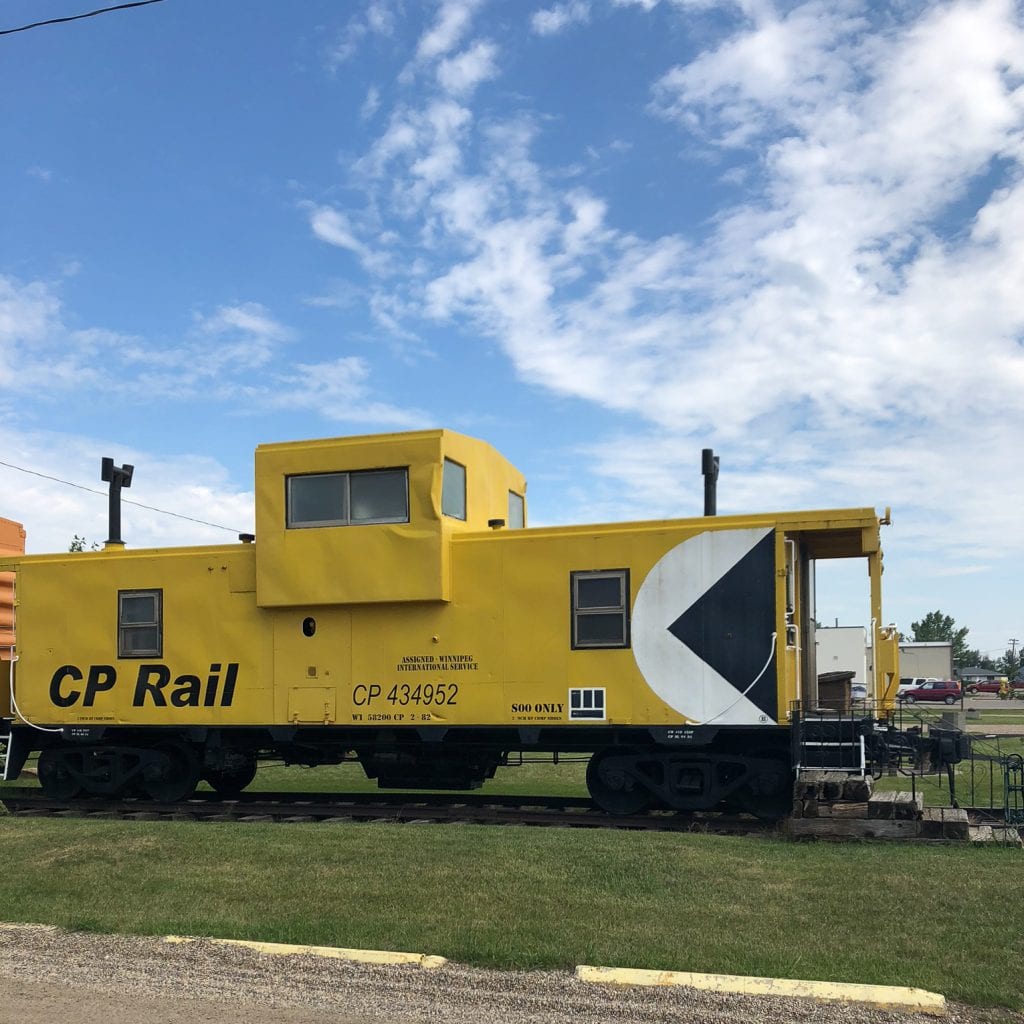 If roadside attractions are your thing, there is also a Horse Statue in Irricana, Alberta
Other Fun Museums in Alberta
Banff's Merman
Head west to Banff, AB to check out Banff's Merman.  He is tucked away in an old Indian Trading Post. It's more of a gift shop than a museum, but it has some really neat taxidermied animals.

LOCATION: 101 Cave Avenue Banff, Alberta, Canada
WINTER HOURS: 9am-6pm Daily
SUMMER HOURS: 9am-9pm Daily
Donalda Lamp Museum
Or head North to Donalda Lamp Museum.  Home to 900+ lamps and the World's largest oil lamp replica.  Because why not. Right? Don't forget to check out the historical buildings around town.        

LOCATION:  5001 Main St, Donalda, AB T0B 1H0
WINTER HOURS: September to May Long Weekend
Monday, Thursday & Friday (9:00 am – 4:00 pm)
SUMMER HOURS: Monday to Sunday (10:00am – 6:00pm)
COST: $5.00 per person, Children 6 and under are free.
*Note:  They only accept cash.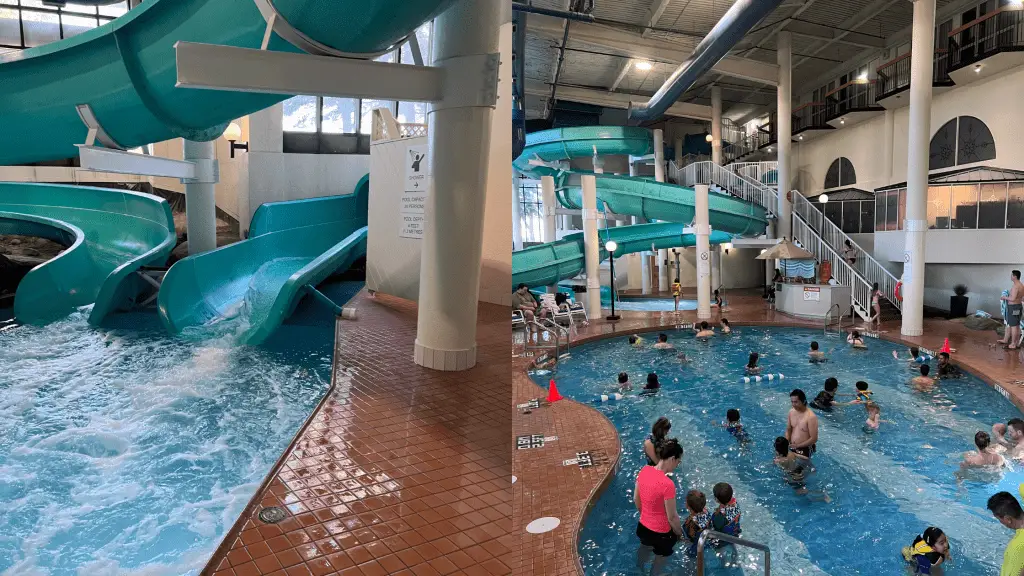 For our oldest 9th birthday, we didn't feel like tracking up to West Edmonton Mall…
www.dianealkier.com is a participant in the Amazon Services LLC Associates Program, an affiliate advertising program designed to provide a means for sites to earn advertising fees by advertising and linking to www.amazon.com