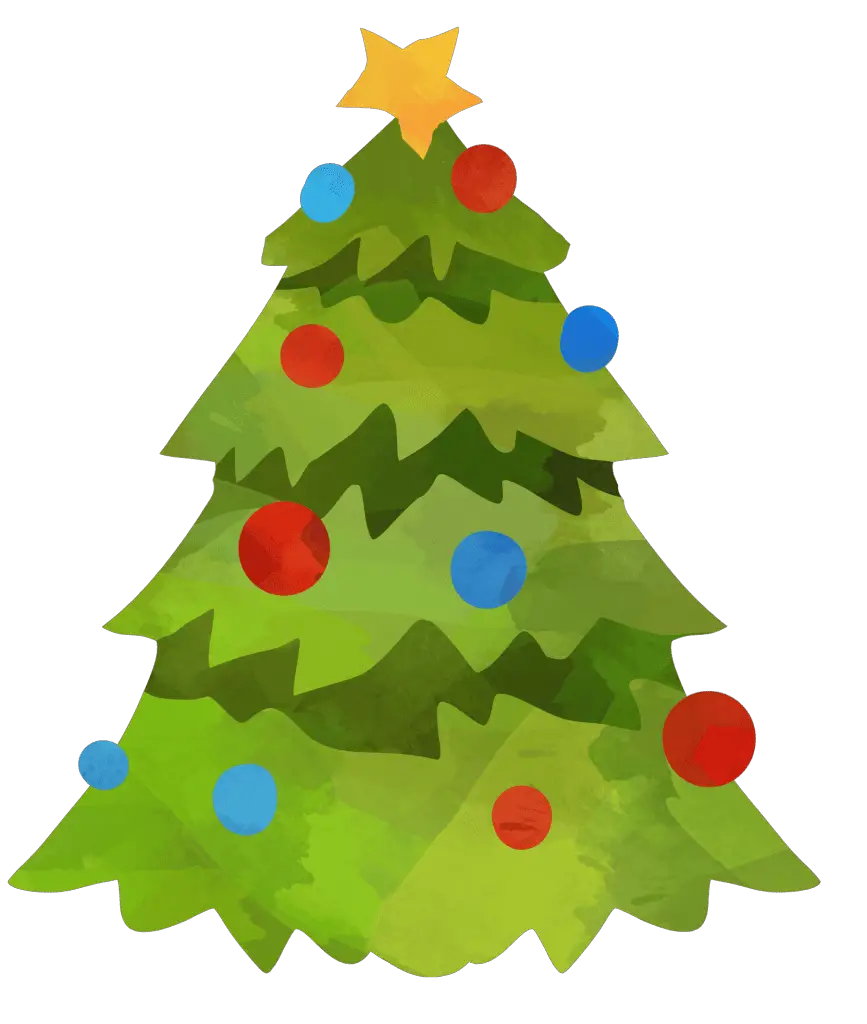 I love Christmas!  It's such a wonderful time of the year.

An expensive time. But wonderful!

Yet I have found not everything has to be expensive.  

You can still have fun without having to spend a ton of money.  Yes even at Christmas!

And in the spirit of the "No Spend" movement.  I wanted to put together some no spend Christmas activities for families.  
What is the no spend movement?    
Basically people, mainly bloggers and writers, going months not spending money.  Driven by their adversity for over-consumerism, attempt to reduce debt or for the sheer fun of a good challenge the movement is going strong.  While I find the principle behind the movement honorable. To me, the no spend movement doesn't seem maintainable. Especially with kids. My daughter alone went through 3 pairs of pants this week.  But what I love about it, is that it challenges you to find ways to have fun without spending money.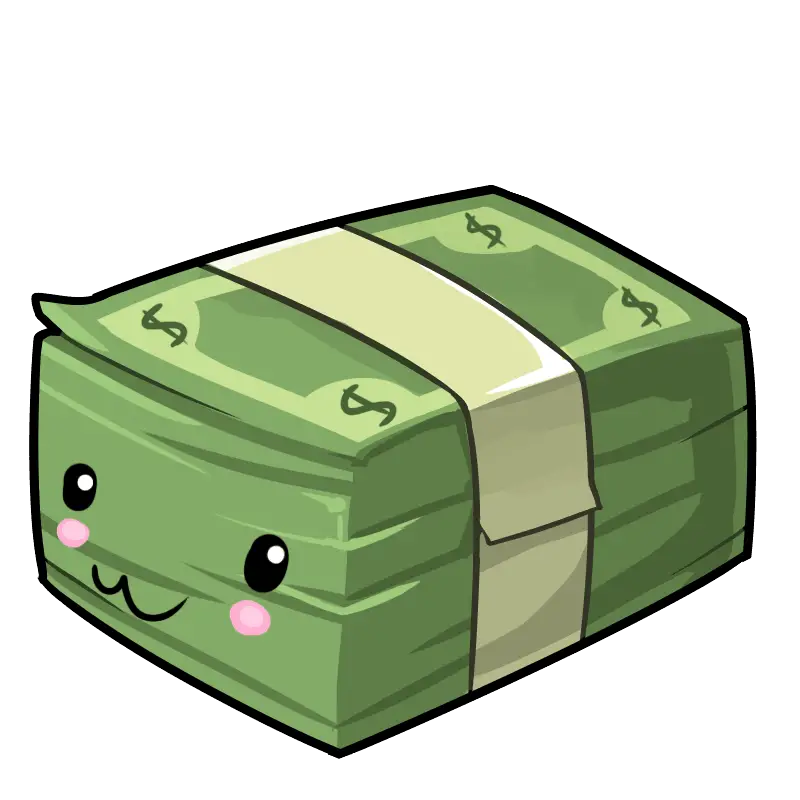 Why would you not want to spend money on Christmas activities?
Christmas can be expensive.  
Even though we all say Christmas is not about the gifts.  We end up buying them. For family, friends, teachers and just about everyone.  So if we can save money on extra activities then why not.
Homemade gifts are more meaningful.  Because time and effort were spent on creating something special for you.  Sure you are going to find some people that don't appreciate homemade gifts.  Those people are not my kind of people.
Christmas can be a wasteful time of the year.  All that wrapping paper! If we can reuse, recycle or repurpose something even better.
Christmas time is a great time to teach kids about gratitude.  Doing kind things for others is not only a fun activity but a great way to teach kids about gratitude.
I hope you will find these activities fun.
And if you have any more to add, comment below!

15 NO SPEND CHRISTMAS ACTIVITIES  
Decorating A Christmas Tree
A Christmas tree is one of the must-have items during the Christmas season. It doesn't only "scream Christmas is here" but it also decorates your house.  Yet if you don't already have one they can be expensive to buy or get a permit to chop one down. Search on your local buy and sell for a free one. Even post a wanted ad for one.

I used to have a different color theme for my Christmas tree every year.  And even though I would buy used decorations. It was expensive and too much stuff to store for the whole year.  You can change things up each year, by upcycling stuff you already have in your house. Or making decorations from stuff you already have at home.  Think popcorn garland.
Volunteering
Volunteering is an awesome no spend activity.  Everyone thinks about volunteering at homeless shelters. But there are tons of places that need help over the holidays.  Nursing home and anaimal shelters are always looking for help. Does your city host a parade? Mine does and is always looking for volunteers.  
Get Crafty
Search for Christmas crafts on Pinterest using materials you already have. I bet you have more supplies than you think lying around.  It can be as simple as paper snowflakes from flyers you got in the mail. Gather the kids and make a few together them together.
If you are missing some something, ask a friend if they happen to have one they can spare.  Last year I made some cute pom pom reindeer but was missing brown pipe cleaners for the antlers.  I knew I only needed one or two, so I asked a couple of friends. And sure enough, one of them did. 
Make your own Christmas cards.  Every year I make the kids make their teacher's card for Christmas.  They have a blast doing it. And there something special about homemade Christmas cards that teachers appreciate.  Try upcycling old Christmas cards to make new fabulous ones.
Fire up the oven and bake some yummy cookies to give to friends and family members.  Look for recipes that use ingredients that you already have. You can reuse an old Christmas tin to package up your baked goods.  Don't have extra tins? Ask in your local community Facebook group if anyone as a few they don't want. Chances are someone does.   
Grab your glue gun and make your own ugly Christmas sweater.  Use an old sweater and random stuff you have around the house to make an ugly Christmas sweater.  Host a contest with friends and family on who can make the ugliest sweater.
Also, check out your local craft store, mall or library for free crafting events.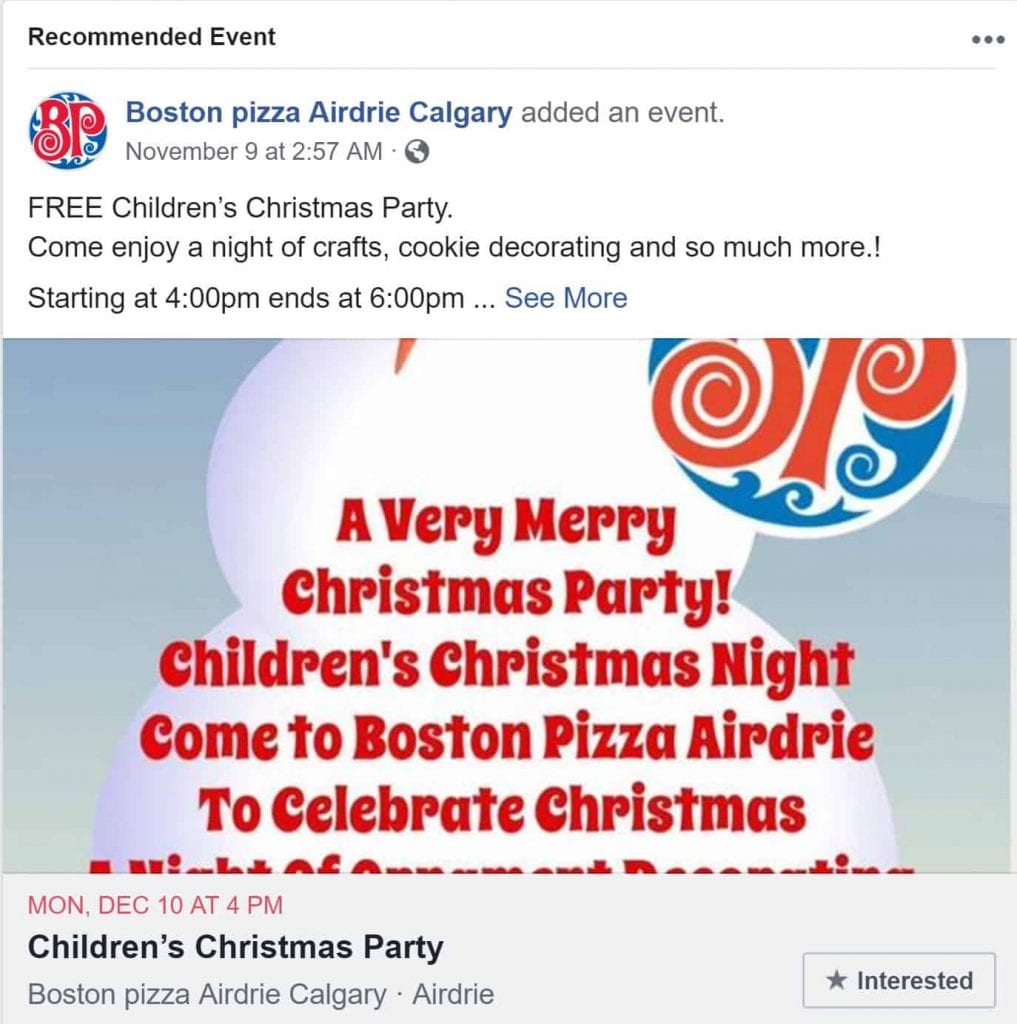 Watch Christmas movies  
That's right Netflix and chill this Christmas season.  No Netflix No problem. There are plenty of good Christmas movies on tv or go to the library and check out a few.  You can also ask friends and family if you can borrow one.

Another fun idea is to break out all the old family videos if you have any.  Then go down memory lane and have a good laugh.
Make a Christmas Playlist
Besides the tree, nothing screams Christmas like the cheery sounds of Christmas music.  Ever since I have discovered Spotify, I love making my own playlist. You get to add all the music you love without having to listen to the ones you hate.  If you have ever worked in a mall, you know that there are some bad Christmas music.

Spotify has a free version.  But you have to listen to ads. 
Here is my Santa Shuffle Playlist
Also, you can try your hand at making fun family music videos.  How funny would it be to watch these in a few years?

I don't know if people still do this, but you could go Christmas caroling.  It's free!
Reading a Christmas Books  
Check out your local library for a bunch of Christmas books.  Or host a book swap with some friends over the holiday season.
Learn to make a traditional or holiday family dish
We don't have any traditional family dishes.  But I have been trying to master a stuffing recipe for years.  The struggle is real. Don't get me started on the parsley incident of 2017.  The point is Christmas time is a great time to break out all those handed down family recipes.  Get connected to your roots. Even if you don't master it, it's the point you tried. And hopefully had fun.          
Hold a family Christmas photo session  
You can take fun Christmas themed pictures as a family.  Grab a tripod, a self-timer app and go nuts. Try different poses and outfits.
Get Your Picture with Santa
Don't forget your photo with Santa.  Our local Bass Pro store has Free Photos with Santa.  No Bass Pro Store close? Check out local Christmas craft fairs. Or Christmas festivals sometimes they have free photos with Santa.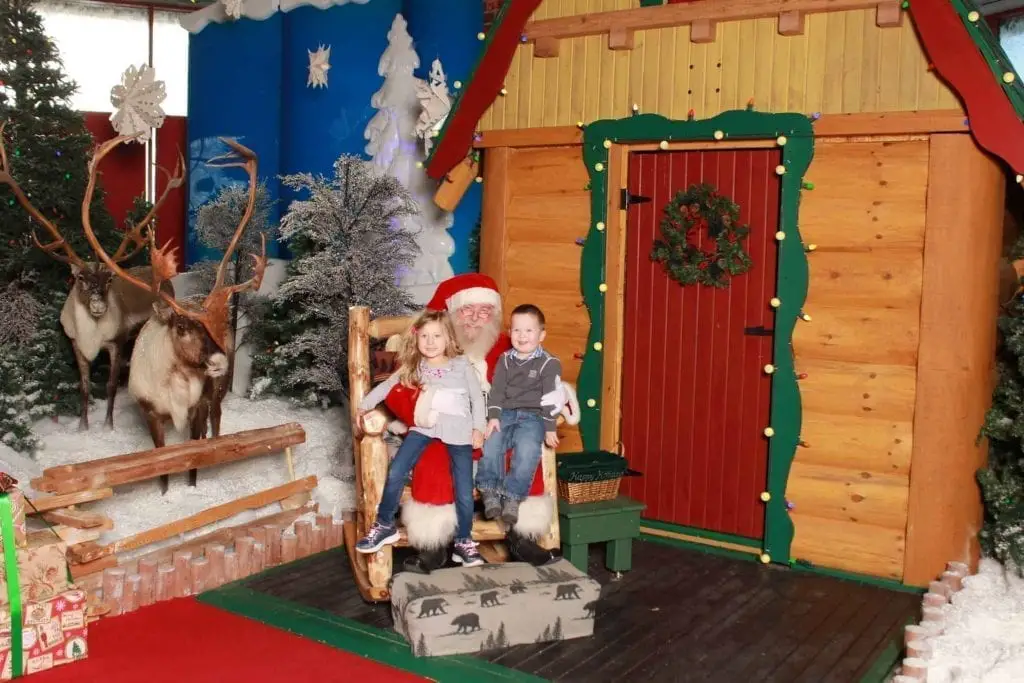 Acts of kindness
Challenge every member of the family to perform acts of kindness.  Every night during dinner time, get everybody to give a report on which act of kindness he/she has performed.  Also, you can make it a family event. Got an elderly neighbor? Offer to shovel their driveway.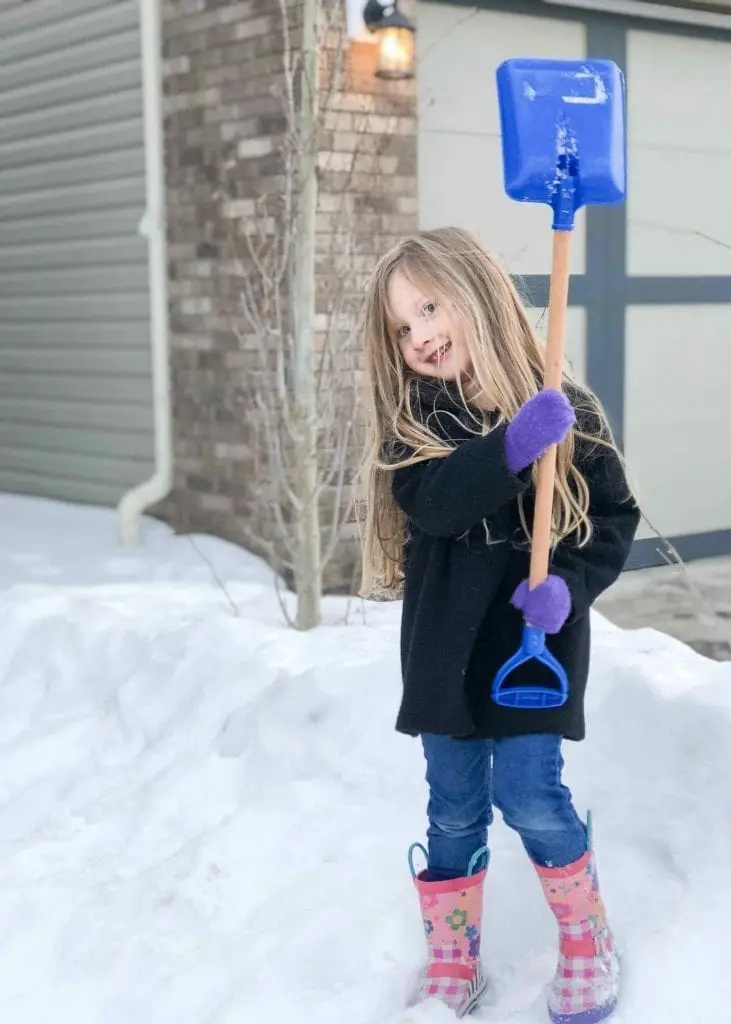 Outdoor Bon Fire
Bundle up, grab some hot cocoa and have a bonfire.  Legally, of course, make sure to check with your local bylaws.  

One of the best memories I have from living in Banff National Park was the winter bonfires.  I don't know if they still do it. But in the wintertime, the Fairmont Banff Springs Hotels sets up an ice rink and fire pit behind the hotel.  Definitely check it out if you are in Banff.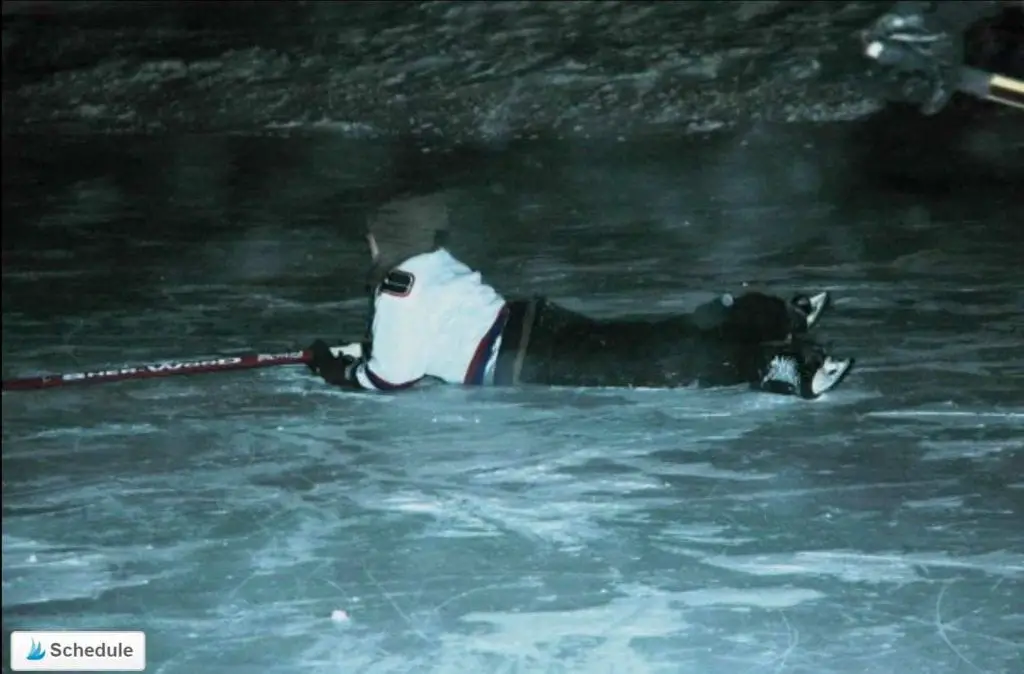 If sitting out in the cold not your thing?  No problem, hang out inside by your fireplace, even if it is electric.  Grab some eggnog and a board game for hours of fun.

A Christmas themed puzzle works too.  Borrow from a friend if you don't have one.
Host a potluck game night with friends  
Most people ask you if they can bring something when you host a party.  So why don't you make it official and host a potluck party instead? At least that way you know you will have everything covered.    
Have a Christmas scavenger hunt
I have been pinning a ton of printables for Christmas Scavenger Hunts on my board Christmas Bucket List | Activites for Families 

Get Moving Outside 
I don't blame you if you don't want to be outside when its chilly.  But when it's not -40 outside, there are tons of fun free activities to do.  These suggestions for colder climates because that's where I live. But if you have warmer climate No Spend Christmas activities I would love to hear them in the comments.  

Make snow angels, snowman and snow forts

If you have your own skates, look for free public outdoor skating rinks.   

Go tobogganing.  No toboggan? Look on your local buy and sell for free ones or use a garbage bag.     

Go for a winter walk or hike.  

Too cold out?  Drive around and look at Christmas lights.
Attend a local Holiday event
Whether it be a Christmas parade or a Christmas Eve service. Attending a local event in your city is a great No Spend activity.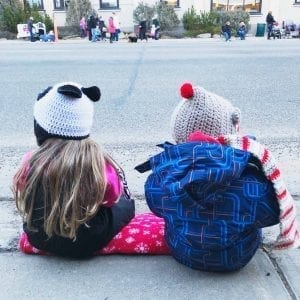 Start on your New Year's bucket list
Get started on a new years bucket list.  Where are all the places you want to go, things you want to do, adventures you want to have next year?  Even if they aren't No Spend activities. Shhh, I won't tell anyone.
I really hope you enjoyed this list.  You can follow the kids and me as we try some of this out on my Instagram account.  

www.dianealkier.com is a participant in the Amazon Services LLC Associates Program, an affiliate advertising program designed to provide a means for sites to earn advertising fees by advertising and linking to www.amazon.com