If you're anything like me, you are eagerly awaiting the start of fall so that you can break out your favourite cold weather gear.  Well, I've got some good news – the Hot Paws Fall/Winter Collection is now available, and it's packed with everything you need to stay warm this season!  In this post, I'll give you a sneak preview of what's included in the collection, and I'll also share my thoughts on some of the items I received.  Keep reading – I promise you will want to get your hands on these products!
What is Hot Paws?
Hot Paws is a Canadian company that started in 1976 with a simple mission: to make sure that everyone who wears the Hot Paws brand is happy inside out.  Anyone who has experienced the misery of wet, cold hands after an hour of sledding understands this mission.
Hot Paws designs fashionable and colourful knit and fleece gloves, hats, scarves and neck warmers.  Plus warm winter gear for the entire family — base layers, boots and outerwear.  All Hot Paws products are designed in Canada by Canadians who know firsthand how to create winter gear that keeps people comfortable and stylish. 
I had the great pleasure of receiving some items from Hot Paws.  Check out my unboxing video here, or keep reading for my review of the items.  
Review of Hot Paws New Boys' Winter Accessories
I receive a gorgeous set of gloves, toque and neck warmer in boys youth 7-14.  What I immediately fell in love with was the cuffs of the gloves.  My little guy has wide wrists, and most glove cuffs are too tight.  But, these gloves have a velcro cuff that fits his wrist perfectly.  The toque and neck warmer are in a fun camo-like print that will easily match his fall and winter outerwear.  The obys' neck warmer is not too tight and cozy with a thick fleece lining.  
Review of the Hot Paws Women's Winter Accessories
Next, I received a woman's glove, toque and neck warmer set.  I have super tiny hands and was pleasantly surprised that these gloves fit so well.  The woman small was a perfect fit.  The womans' neck warmer is super stretchy and comfy.  In classic black, this neck warmer is a winter staple that can be worn with a dress coat or snowsuit.   I absolutely love the soft fluffy pom pom on the toque.  The toque is a great size, not too big and not too tight.  I received a black and grey classic print that matches many different outfits.  
Review of Hot Paws Girls' Winter Accessories
Lastly, I opened the sweetest pink toque and glove set with matching socks.  This was a knitted set compared to the boy's and women's items I received.  The toque is in the prettiest dusty rose colour with an animal-like print.  It, too, has a soft fluffy faux fur pom pom.  The knitted gloves are lined with soft fleece to keep my little girl's hand toasty all winter long.  The socks are a cotton/polyester/spandex blend and are soft and stretchy.  Perfect for rain boots or winter boots.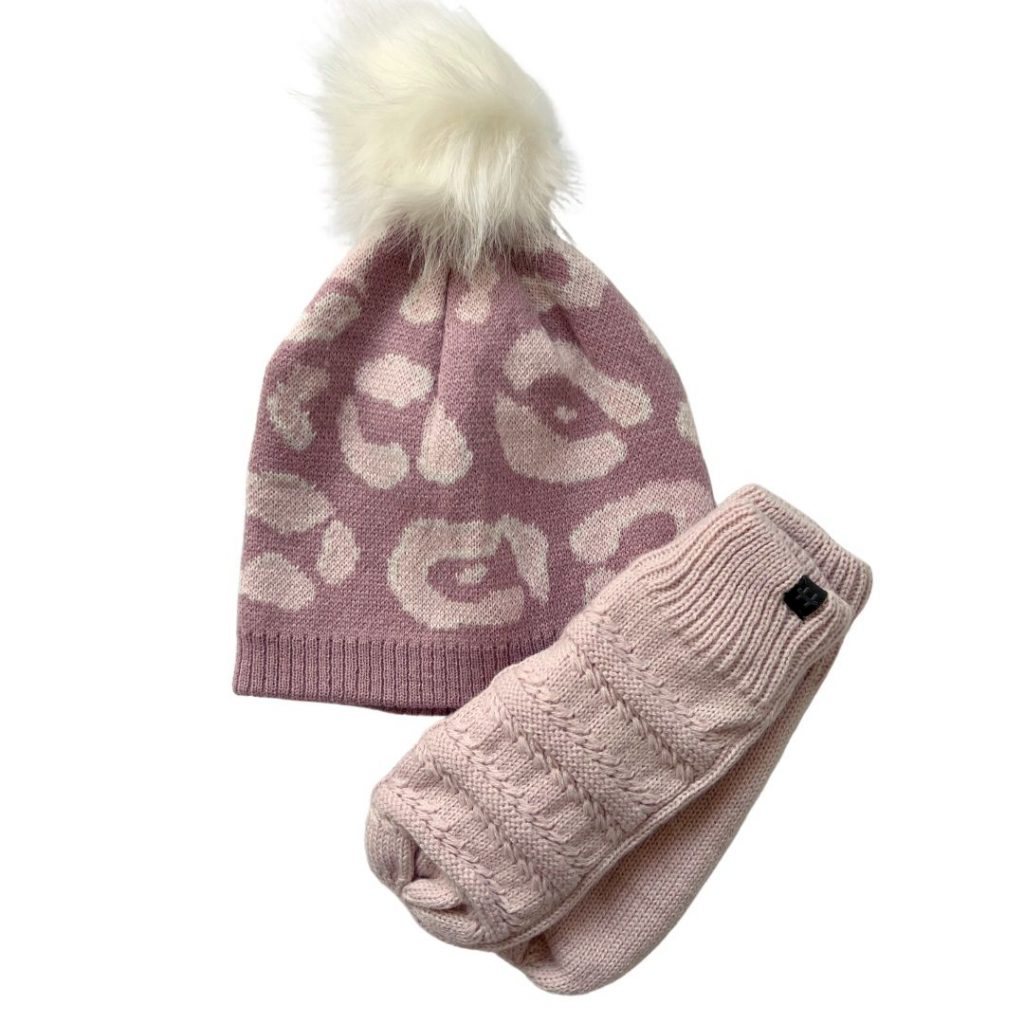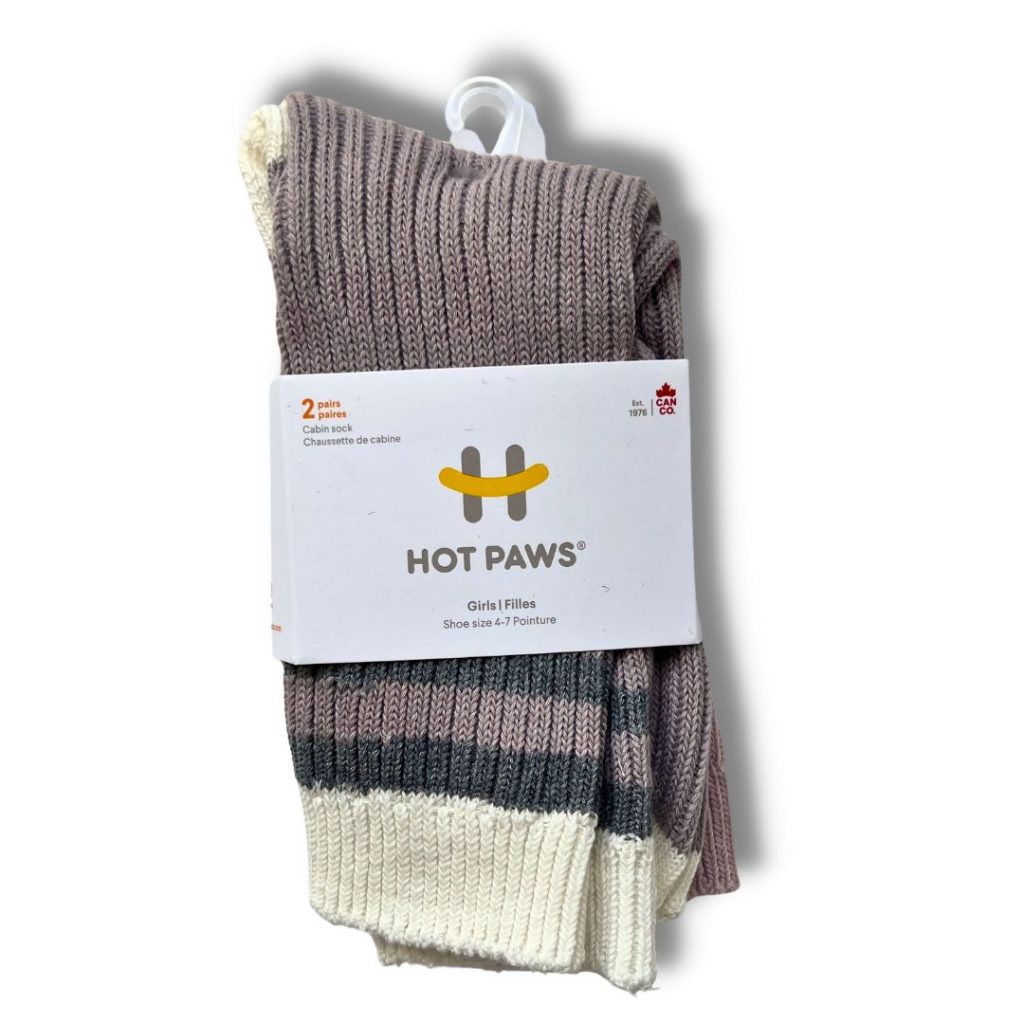 Finally, I received 6 sets of hand warms.  As in my unboxing video, I love using these at football games in the fall.  Sitting in those stands can get chilly! 
So if you're looking for a way to keep your hands warm during those cold winter days?  Hot Paws hand warmers are a great option.  Sold in packs of six, these hand warmers can last up to 12 hours, providing you with long-lasting warmth.  Simply open the package and place them in your pockets or gloves.  Within minutes, you'll start to feel the heat.  Whether you're out on a long walk or just working in the yard, Hot Paws hand warmers are a great way to stay comfortable all day long. 
If you missed it on my Instagram stories, here is my unboxing video