**This post contains affiliate links**
As the summer temperatures rise my appetite decrease.  All I feel like eating is fresh summer salads.   And this raspberry bocconcini salad with red wine balsamic dressing is one is my favorite summer salads. It's so simple and easy to make even your kids can help.
I love using Inspired Greens living lettuce.  You can pick up a two pack from Costco, along with the bocconcini and the raspberries.  I then simply drizzle this red wine balsamic dressing over the salad, but any balsamic dressing would do.
You can easy make your own balsamic dressing by mixing 1/4 cup olive oil and 1 1/2 tablespoons of red wine vinegar and 1 1/2 tablespoons of balsamic vinegar.
You might be thinking what is a living lettuce?  Well, I am glad you asked.  Living lettuces are lettuces that still have the roots attached.  Growers like Inspired Greens do this so that they last longer when you bring them home.  And to my surprise, you can actually regrow the roots after you cut off the lettuces leaves.
Bocconcini cheese originated in Naples, located in the southern part of Italy. And date back to the 6th Century AD. Traditionall buffalo milk was used to make Bocconcini cheese. Yet nowadays it's not uncommon for cow milk to used in combination with buffalo milk.
Often paired with tomatoes and basil, this cheese makes a yummy addition to salads. Its mild flavor easily complements stronger flavors, such as marinated olives and bitter greens. Yet you can also deep fry, slice, and top on pizza or wrap bocconcini cheese with prosciutto. The combos are endless.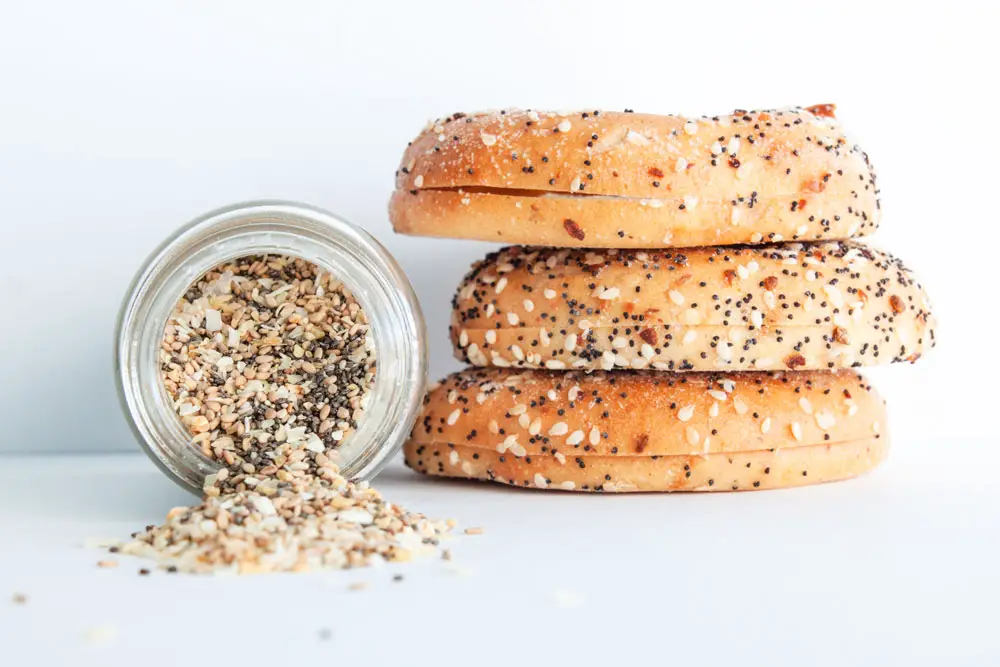 Like everyone else, I was suckered into the everything bagel seasoning craze.  And even though…
www.dianealkier.com is a participant in the Amazon Services LLC Associates Program, an affiliate advertising program designed to provide a means for sites to earn advertising fees by advertising and linking to www.amazon.com